World Music Festival in Bali from March 24 to 27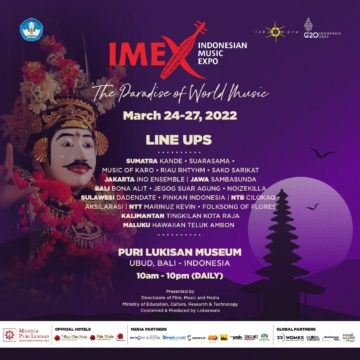 For four days, from March 24 to 27, the IMEX – Indonesian Music Festival step up to the Ubud Stages in central Ubud. The event will feature over 100 musicians and singers from all over Indonesia, including top musicians from Aceh, Kalimantan, Flores, Timor, Sulawesi and West Nusa Tenggara.
AT IMEX – Indonesia's top musical groups, many of whom have performed at prestigious world music festivals, will showcase their talent, ranging from indigenous tribal music to jazz to an ensemble version of the National Orchestra of Indonesia.
Festival director Franki Raden has selected the 17 Indonesian music groups to perform this year IMEX.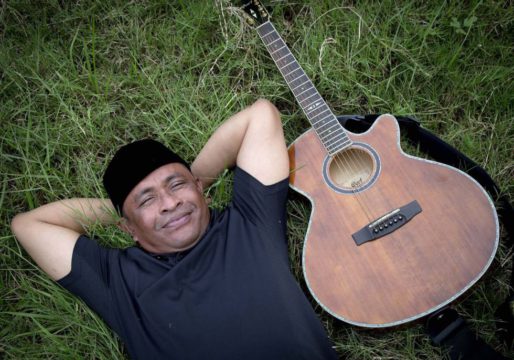 The proposed music will be both varied and delicious. Kande – a promising Indonesian musical group from Aceh in the north of Sumatra, represents one of the many leading groups of IMEX. Rafli leads Kande – a singer-songwriter widely hailed for his superb vocal quality.
Suarasama will provide a mystical Sufi nuance from Medan, North Sumatra. Jazz lovers will love Aksilarasi – a band for Lombok that mixes a unique jazz sound with the native sound of gamelan Sasak music.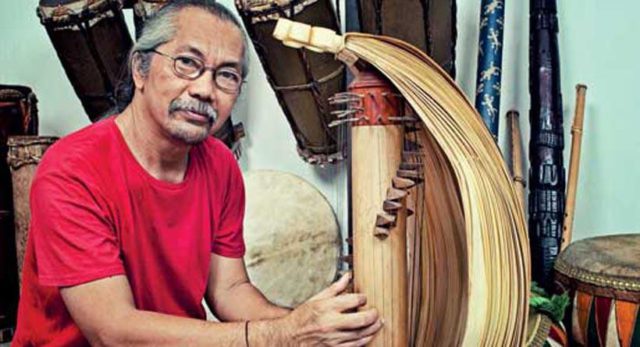 Festival director Franki Raden is particularly proud of a "musical discovery" called Dadendate who salutes from central Sulawesi. Date, says Franki, is a unique sound unlike anything he has encountered in his long career as a musician and ethnomusicologist. "I had to travel for hours, in the middle of nowhere in Central Sulawesi to find this tribe," he explained. "Their ancient form of music goes back to the mythical Kingdom of Sindue. It is very complex and delivered in a unique storytelling style. Locating them was quite difficult and a bit tricky. However, when I finally heard their music, I was captivated by the blend of their melodic vocal line and their instruments. You're in for a treat – it's one of the most beautiful sounds I've ever heard. Don't miss it.
Date will occur at Puri Lukisan Museum Friday, March 25, 2022 from 5 p.m. to 6 p.m.
Pinkan Indonesia from North Sulawesi is another unique sound featured at this year's Festival. The repertoire of this group mixes jazz, rock and classical genres of Minahasan. Pinkan take the stage at Puri Lukisan Sunday, March 27, from 7:00 p.m. to 8:00 p.m.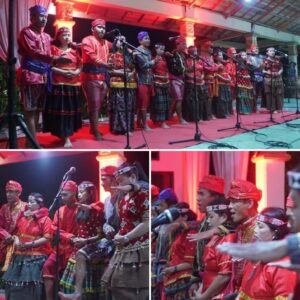 Getting to Bali from West Nusa Tenggara for IMEX is the Cilokaq musical group which present a musical mix of "Kroncong", Chinese and Arabic nuances, with a strong touch of native Lombok sounds. Cilokaq performs Saturday, March 26 from 7:00 p.m. to 8:00 p.m.
Inspired by the Indonesian National Orchestra – the INO set performs music composed and arranged by Franki Raden and combines regional music from all over the Indonesian archipelago. Highly anticipated, INO set will appear at Taman Dedari from 9:00 p.m. to 10:00 p.m. on Thursday, March 24.
Full details on the Indonesian Music Festival (IMEX) are available on the Festival website, including a full schedule of open stage programs and individual performances. IMEX also includes conferences, round tables, film screenings and workshops.
A food bazaar will also be in operation during the Festival, offering delicious and affordable cuisine to festival-goers.
The open stage will operate daily from 10:00 a.m. to 3:00 p.m.
Admission is Rp. 50,000 for evening performances from 5:00 p.m. to 9:00 p.m.
Related links
IMEX website
IMEX on Instagram
Facebook.com/indonesianmusicexpo