vasu: Exclusive: Vasu Dixit's latest project celebrates folk music across India | Kannada Movie News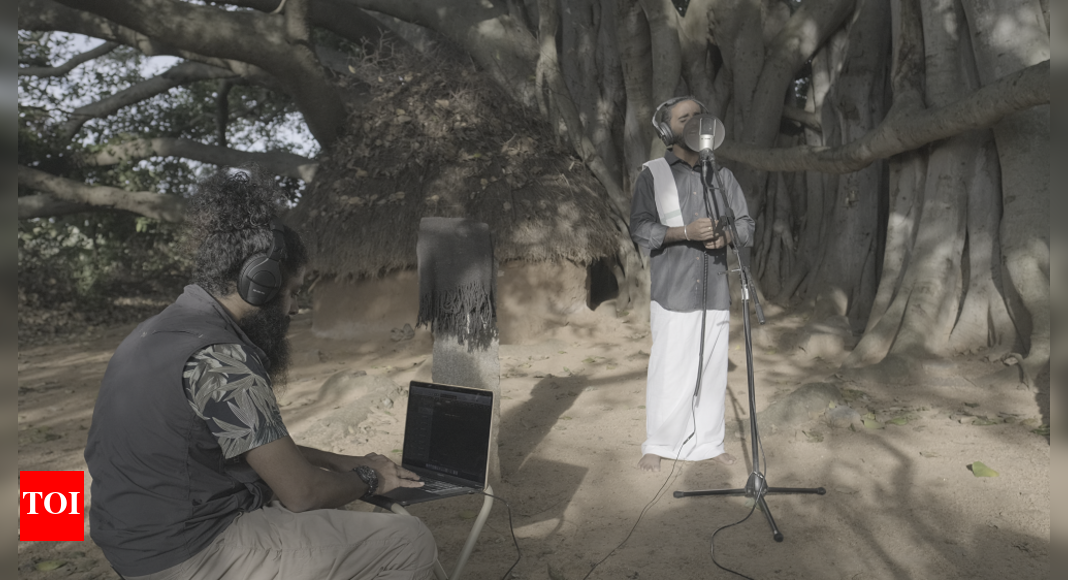 The latest project from Bengaluru-based music composer Vasu Dixit (of the Vasu Dixit Collective) is an exploration of different types of folk music in India. A collaboration with Believe India and Ishtar Music, as well as the Snehadhara Foundation, the PaDa Project is a documentary series created to support India's folk music traditions.
"'Pada' in Kannada means sound. "Pa" and "Da" are also two musical notes and "janapada" in Kannada means "people's words". The idea behind the project is not just to capture the songs, but to tell stories of people from different communities and tribes through songs. It's my exploration to find out what's common between different types of folk music," says Vasu, who is the lead singer of the band Swarathma.
Running 18-20 minutes, the first episode of Project PaDa is set in Karnataka and features tribal musician Mohan Kumar with his song Tagaru – a folk song specific to the Kadugalla tribal community. Released last month, the episode also has him talking about pastoral practices in his community.

Vasu adds, "Many people don't know that there is a community called Kadugalla. All folk music comes from a particular community and the kind of work they do. The farmers have one kind of song, while the fishermen have another, and the weavers yet another. That's what I want to do: capture the connections between music and people's lives, rituals and ceremonies, local food traditions and various socio-cultural themes.
In the coming months, the project will also feature arts venues Sithirai Senan from Madurai, Mickma Tshering Lepcha from Gangtok, Dalrariti Gratel Kharnaior from Shillong and Mangka Mayanglambam from Imphal.

"The project was born out of my interest in folk music. The two sides of me – a filmmaker and a musician – came together for this. In the end, what are we but storytellers?" Vasu asks, adding that he plans to release a new episode every month. During the first week, the episode will be released on YouTube, after which the music video will be released next week, and the song will be released on other streaming platforms. The last week of the month will be devoted to promoting the next episode.
We ask Vasu how he identified these folk artists and he shares that the process was organic. "I asked other musicians and they knew at least one folk artist from the area. For example, a friend in Shillong put me in touch with an artist there. Similarly, the artist from Sikkim led me to the one from Manipur. It's all through my music circle. It's not like I auditioned hundreds of people and picked a few. I just met the right people at the right time," shares Vasu, adding that this platform will help these artists build a portfolio.
"It's a good 20 minute episode about them, their music and the country they come from – something they will be proud to present. They are the anchors and they tell the stories – it's not just a voiceover," says Vasu.
Besides the PaDa project, Vasu is working on a Kannada audiobook for children as well as his EP, which he says will be released soon.