Through Rust and Dusk / CDJs Are Instruments – Announcements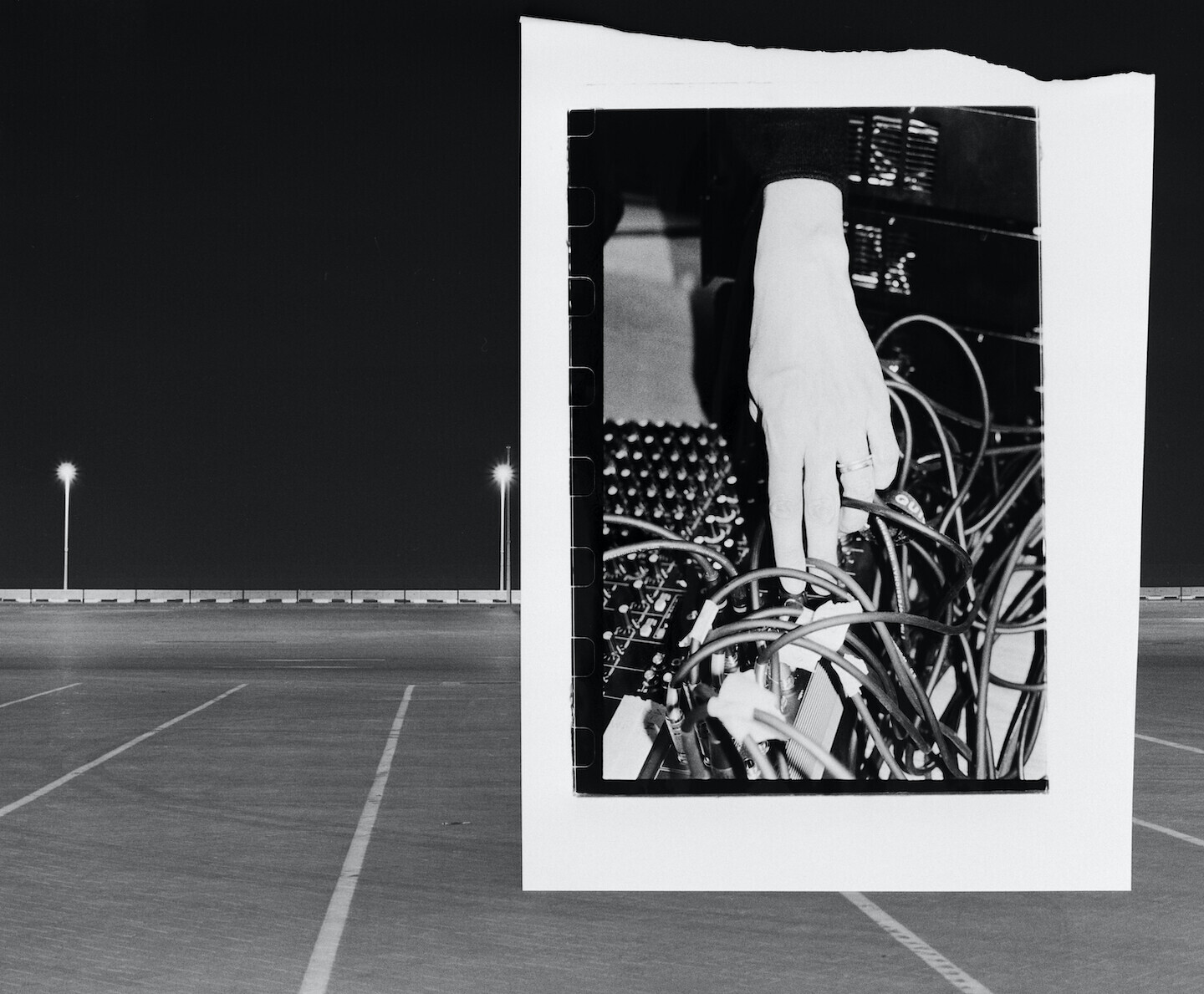 Join us at e-flux for two evenings of live music featuring Through Rust and Dusk: Jad Atoui and Tarek Atoui, and CDJs are instruments: Basel Abbas and chukwumaa, followed by a conversation with Gavilán Rayna Russom. Admission is $15.
Between rust and twilight: Jad Atoui and Tarek Atoui
Monday, September 26, 8 p.m.
A live music ensemble featuring Through Rust and Dusk, an experimental music duo by Jad Atoui and Tarek Atoui that incorporates improvisational techniques, custom instruments, field recordings and electronic sounds. The sweet melodies of a Kaunas club, the clamor of Kurdistan markets, the howls of cheap synths and noise machines, the jibing of the now-defunct port of Beirut and the laughter of Atlas mountain tribes are some of the sounds they collect. . Get tickets.
Jad Atui is a sound artist and improviser based in Beirut. He composes and performs electronic and electroacoustic music and has worked with musicians like John Zorn, Pauline Oliveros, Laurie Anderson, Chuck Bettis and Anthony Sahyoun. During his formative years in New York, Atoui became interested in the avant-garde New York scene. He began working closely with musicians in downtown New York and learning improvised music techniques, while also working at The Stone and the Guggenheim Museum. In 2015, Atoui led the "Biosonics" project in collaboration with scientist Ivan Marazzi where they used the bio-sonification of behaviors as compositional tools. The project was later published in John Zorn's Arcane Book Vol. XVIIIth and premiered at National Sawdust as part of The Stone's series of commissions.
Tarek Atoui is an artist and composer born in Beirut. Her work stems from performance and examines how sound can be perceived with sensory organs other than the ear, how sound acts as a catalyst for human interaction, and how it relates to social, historical, and spatial settings. The starting point of his work is generally a vast anthropological, ethnological, musicological or technical research, which results in the realization of instruments, listening rooms, performances or workshops.
CDJs are Instruments: Basel Abbas and chukwumaa, and conversation with Gavilán Rayna Russom
Thursday, September 29, 7:30 p.m.
CDJs are Instruments is a musical event featuring experimental DJ sets from Basel Abbas and chukwumaa, followed by a talk and Q&A with the artists led by Gavilán Rayna Russom. CDJs Are Instruments stems from a conversation between Basel Abbas, chukwumaa and curator Sanna Almajedi about the need for more spaces for DJs to experience their equipment with an in-person audience outside of a club and venue. a dance setting. The conversation focused on Japanese listening bars, CDJs as samplers, turntables, and music in art spaces. This event will be part of an ongoing series where DJs are invited to explore their style and push the limits of their instrument. Get tickets.
Basel Abbas works mainly with the artist Ruanne Abou-Rahme. Their practice is engaged at the intersections between performativity, political imaginaries, body and virtuality. Through their works, they probe a contemporary landscape marked by a seemingly perpetual crisis and an endless "present", shaped by a politics of desire and disaster. Often reflecting on ideas of non-linearity in the form of throwbacks, amnesia and deja vu, and in the process uncovering shifts between actuality and projection (fiction, myth, wish), what is and what could be. Much of their approach has been to sample both existing and self-written material in the form of sounds, images, text and objects, and recast them into brand new "scripts". The result is a practice that explores the political, visceral and material possibilities of sound, image, text and site, taking the form of multimedia installations and live sound/image performances.
chukwumaa (aka Lawd Knows) is an artist, musician and DJ born in Lagos, Nigeria and raised in Prince George's County, Maryland. Her work includes soft sculpture, performance, and other media experiences of liminal characters, Igbo trickster myths, and non-linear narratives. He has performed and exhibited at MoMA PS1, Corcoran Gallery of Art, Studio Museum Harlem, Deli Gallery and Hessel Museum of Art at Bard College. In 2018, chukwumaa toured live electronic music shows across North America and Europe, both as a backing DJ for MHYSA and as one half of SCRAAATCH with E. Jane.
Gavilan Rayna RussomThe visionary artistic career reverberates widely at the multiple intersections between experimental and dancefloor sounds. Rayna's creative arc began when she was still in high school – DJing dance parties and distributing drones and home-produced soundtracks – and carried her through a long-standing relationship with New York's DFA Records. York and critically acclaimed releases for LIES, Nation, Curle, LuxRec and Ecstatic Recordings, as well as establishing his own Voluminous Arts label.
e-flux music is organized by Sanna Almajedi.