Teen plays 117 instruments and inspires cultural learning through music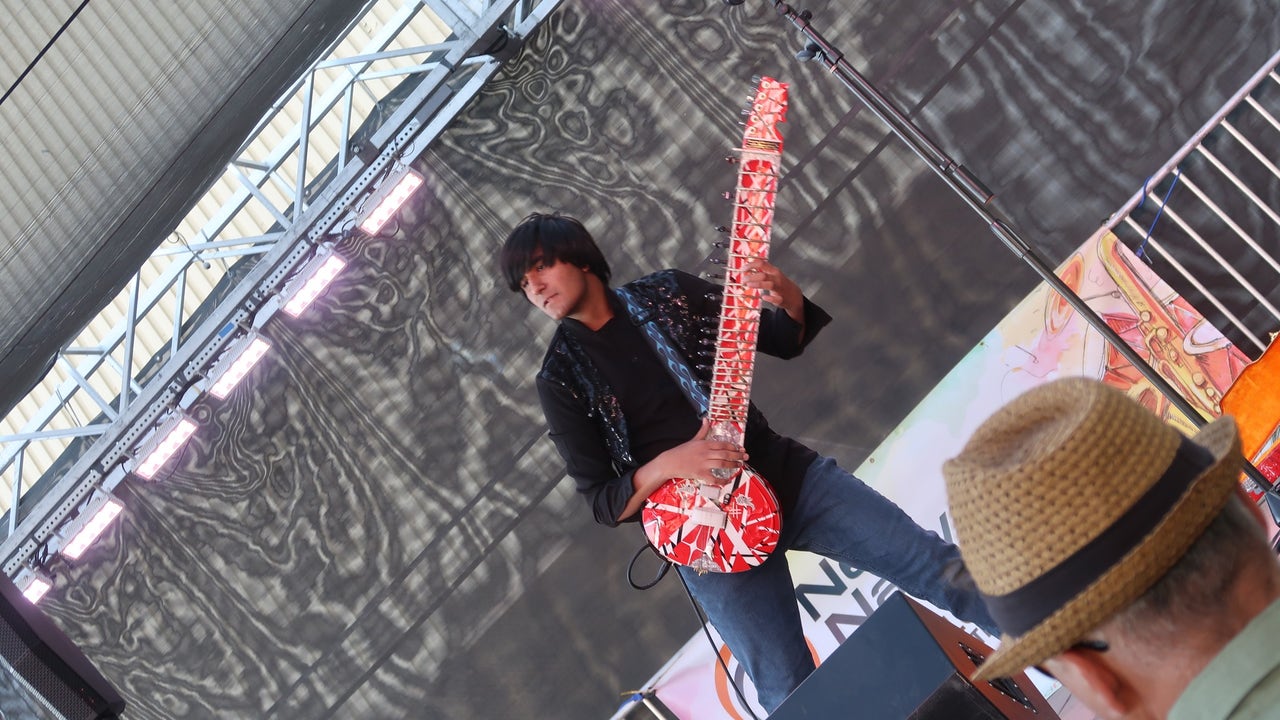 ELK GROVE, Calif. – At 16, Neil Nayyar landed a recording contract, he's been featured in car commercials with his mother, and he'll perform the musical score in two upcoming films – among many other accolades.
Why? Because he can play 117 instruments.
The teenager from Elk Grove, Calif., said his instruments come from all over the world and estimates his collection is worth around $100,000. In addition to common instruments found in America, he plays Vietnamese t'rung, Indian sitar, and Scottish bagpipes.
The list is lengthened increasingly.
"This journey started when I was in my mother's womb," Nayyar told FOX TV stations.
Neil Nayyar, 16, is pictured in a provided image.
Nayyar said his father read a book that said if unborn babies listen to Mozart in the womb, then the child will become a musician.
RELATED: A man will only eat Taco Bell in a 30-day health experiment
"So my dad tried an experiment by putting a little speaker playing Mozart music on the uterus," he continued.
Nayyar said that when he was 2 years old, his parents asked him to play drums but he refused. He had another chance at 6 years old during a music lesson. He played the drums after a lesson and his performance impressed his parents.
"And that's when my parents decided to bring me another instrument which was a guitar," he added. "After learning the guitar, that's when I was inspired to learn more instruments."
The collection has continued to grow and in 2017 Nayyar could play 44 instruments at the age of 12, including piano, flute and saxophone. His native India recognized him with a world record.
At 13, he played 107 instruments.
Nayyar said he was researching the instruments online. He said surprisingly, many local stores sell antique instruments, and he is able to buy them with the help of his parents.
RELATED: Delta passenger explains why he turned down $10,000 offer to give up plane seat
But the teenager said that although he was able to play instruments, he was still learning how to perfect his performance.
"I won't call myself a master, I will call myself a student because I'm still learning," he said.
"I'm so proud of him," Nayyar's mother, Sukhbinder Kaur, told FOX TV stations, adding that no one else in the family plays music. "I feel like I'm blessed."
Nayyar plans to release an album next month featuring all 117 instruments. He recently published a children's book on different instruments and their history.
The teenager said part of his mission is to teach others about different cultures through the instruments he plays, adding that music is the universal language.
"People come up to me and say, 'What is this instrument? I've never seen this before,' so I have to tell them," he continued.
Nayyar said he wanted to learn more instruments. He dreams of one day playing with Coldplay, Hans Zimmer and other world famous musicians.
"I feel very proud, thinking back to where I started at the beginning of the journey until now," he said, acknowledging and also acknowledging his parents.
"We always need the support of parents because they are the ones who know the right direction," he said.
This story was reported from Los Angeles.