Shakthisree completes a master's degree from Berklee College of Music | Tamil Cinema News
Singer Shakthisree Gopalan, who rose to fame with AR Rahman's "Nenjukkulle" in the movie "Kadal", is one of the busiest performers in the industry. The talented singer added one more feather to her cap and completed her master's degree at Berklee College of Music.
Sharing photos from her graduation ceremony, Shakthisree Gopalan posted, ""And, when you want something, the whole universe conspires to help you achieve it." – The Alchemist Last year, two of my greatest dreams have come true – Berklee College of Music and New York.✨ I'm extremely grateful to the forces in place – who made this possible. This journey has been a roller coaster ride and nothing magical."
"I want to thank my teachers, gurus, mentors, friends and supporters. I wouldn't be here without you. The moments captured in these photos are over 15 years in the making and a lifetime of dreams. Here's to hunting more dreams – upwards and upwards, and celebrating the people who make the journey special.🎉 So grateful to my mom for always being there for me, encouraging me to pursue my dreams and being the rockstar that she is. ✨," she added.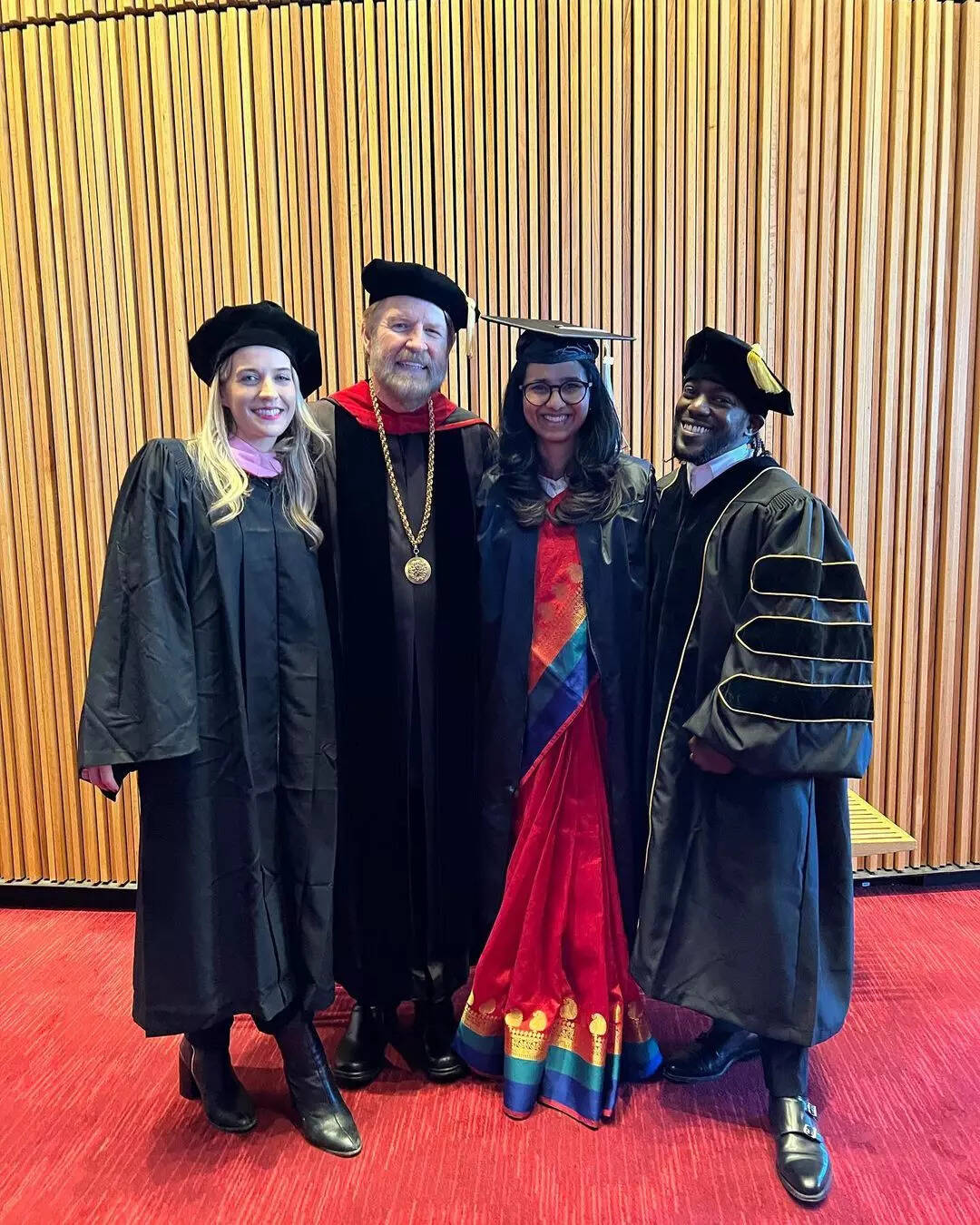 Finally, she added, "Thank you to @arrahman sir for all the mentorship and support and a lifetime of inspiration.♥️ Thank you @berkleenyc for being a community of amazingly amazing humans. Thank you for being my tribe. ♥️ To my dearest family and friends who have showered me with boundless love and support – I am grateful to you. ♥️"