Maestro who sang for an inclusive society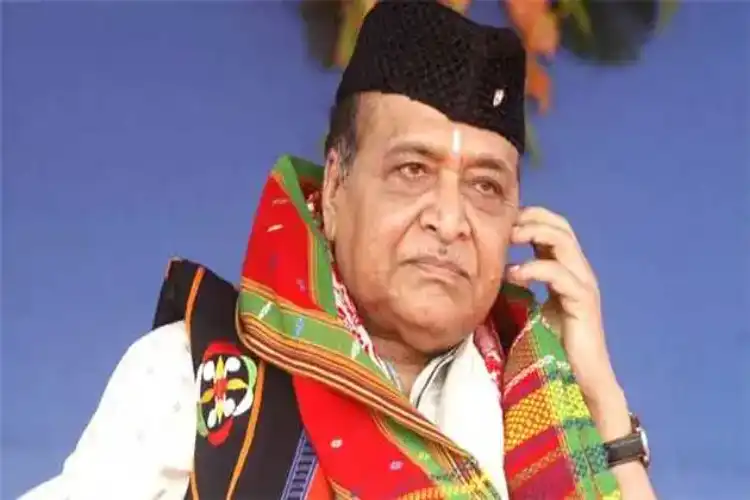 Daulat Rahman/Guwahati

For a man who wrote and sang immortal and patriotic lines such as "Mor Aik bhaal pao bulile anor Aik jano gheen korato bujabo? (If I love my mother, does that mean I hate other people's mothers?)," Bhupen Hazarika was afraid of what might happen to Assam and its people.

"The fragmentation of Assam scares me, I'm afraid the Assamese won't endure as a people," the music maestro told me in an interview in early 2011 when I worked for The Telegraph. "We have to learn to live together: old and new, old Assamese and new, old Muslim and new, all communities, whether tribal or otherwise.
"Mor bhoi lag (I'm afraid) the Assamese as a race will die out one day. So we have to stick together," Hazarika said.
Hazarika has always been with his people – as a poet, journalist, singer, lyricist, musician, filmmaker, writer and politician. For the people of Assam in particular and the North East in general, Bhupen Hazarika affectionately known as Bhupendra was more than just an artist. He will always remain in their imagination as a guide and guardian of their destiny.
The strong bond he shared with the masses had its roots more than half a century ago. The singer had resigned from his post at Guwahati University and his wife Priyam had left him. Shortage looked him in the face.

Postal note in honor of Bhupen Hazarika


Without any fixed income, in order to make ends meet, Bhupen Hazarika and his brother Jayanta started traveling to different parts of Assam. The two brothers sang at receptions and concerts to entertain people in towns, villages and also in the most remote hamlets. During this phase of his life, Bhupenda came into direct and intimate contact with people for the first time and touched their hearts, minds and souls.

All of Bhupendra's songs were about the common man's constant struggle to survive. He had a vision or dream of a classless society where there would be no discrimination between rich and poor. He also envisioned a society free from exploitation and injustice, where people of different faiths and religions would live in ideal harmony. By articulating the innermost desires of the people through lyrics, Bhupendra has become a voice of the masses. He was also called the Bard of Brahmaputra.
The people of Assam unofficially gave the title of ganashilpi – the people's artist to Bhupendra. The singer had never betrayed the expectations of the people and always rose to the occasion. Almost all important developments in Assam and other parts of the North East in the second half of the 20th century, such as Chinese aggression, construction of the Saraighat Bridge, language unrest, and Assam's movement against the illegal infiltration, find an echo in the words of Bhupenda.
For example, during the language conflict of 1960, when the people of Assam agitated for Assamese to become the official language, it was the song of Bhupendra (Manuhe Manuhor Babe) compound so far that has helped prevent the movement from descending into chaos.

READ ALSO : How have relations between India's leading Parsi business families deteriorated?
In 2011, Bhupen Hazarika left us. But the overwhelming impact of the ideals preached through his music has been defining for Assamese society, making him almost irreplaceable.