madal: A vibrant celebration of India's ethnic tribal dance forms | Events Film News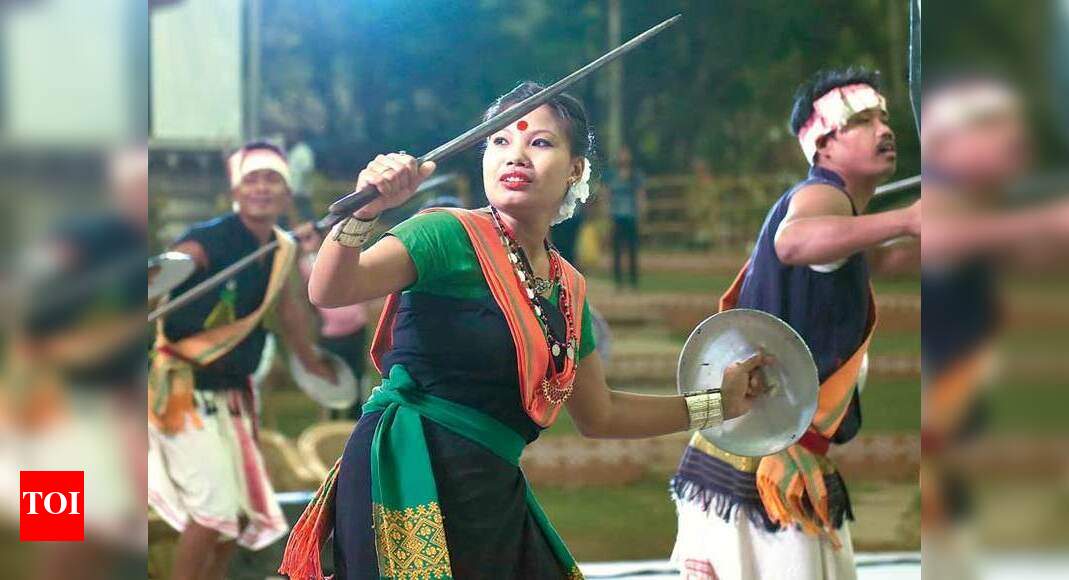 The rhythms of Dhol, Dholak, Pungi and Madal resonated in cultural venues across the city as more than 400 tribal performers captivated city residents with vibrant performances at two three-day dance festivals – Adi Rang Mahotsav and Octave took place recently.
Telugu Lalitha Kala Thoranam was the venue for the Ado Rang Mahotsav, which was organized by the Telangana Culture Department in association with the National School of Dramatic Art. The Rasikas of Hyderabad were able to witness 28 forms of tribal dance by artists from 18 states in the country. Bihu, Karbi, Bardei Sikhla from Assam, Goraidabrainai fishing dance from Boro tribe from Assam, Thank ta, Dhol Dholak, Sangrai Mog, Shimlaam, Maibi Jogi dance from Manipur, Pawh-Lo-tlawh dance from Mizoram, Paku Itu and Gaso Syo from Arunachal Pradesh, Mamita of Tripura, Limbu, Chutkay, Maruni of Sikkim, Mungyangta, Yimchungner Harvest do, Kabui Naga dance of Nagaland, Ka Shad Kheit Soh of Meghalaya, Hojagiri of Tripura, Rai of Baghelkhand. Lambadi and Oggukatha reminded the Telanganites of their own rich tribal culture.
"The tribes of India are the true flagship of the indigenous art forms of the country. Our effort was to celebrate the distinctiveness of the tribes from different corners of the country and to present their rich artistic and cultural heritage to the people of Hyderabad, "said Mamidi Harikrishna, Director of the Department of Language and Culture.

Octavian, held simultaneously at Shilparamam was a cultural celebration of the Northeast. The effort was certainly good, but unfortunately such events attract fewer people. The spectacular acrobatic feats by playing a variety of Dhol Dholak drums, the incredible display of skill and skill of the Thang Ta dancers showcasing the traditional art of war from Manipur where the performers fight using Thang (sword) and Ta (lance), the elegant Sangrai Mog to the rhythms of traditional Khouyang, the delicious rhythms of Jhum and Bihu, the fine hip and waist maneuvers while balancing on earthen pitchers with a bottle on your head and earthen lamps on the hands in Hojagiri deserved more than a few hoots and cheers from a small crowd who witnessed the events.