Kerala Budget 2022: From Knowledge Society to Knowledge Economy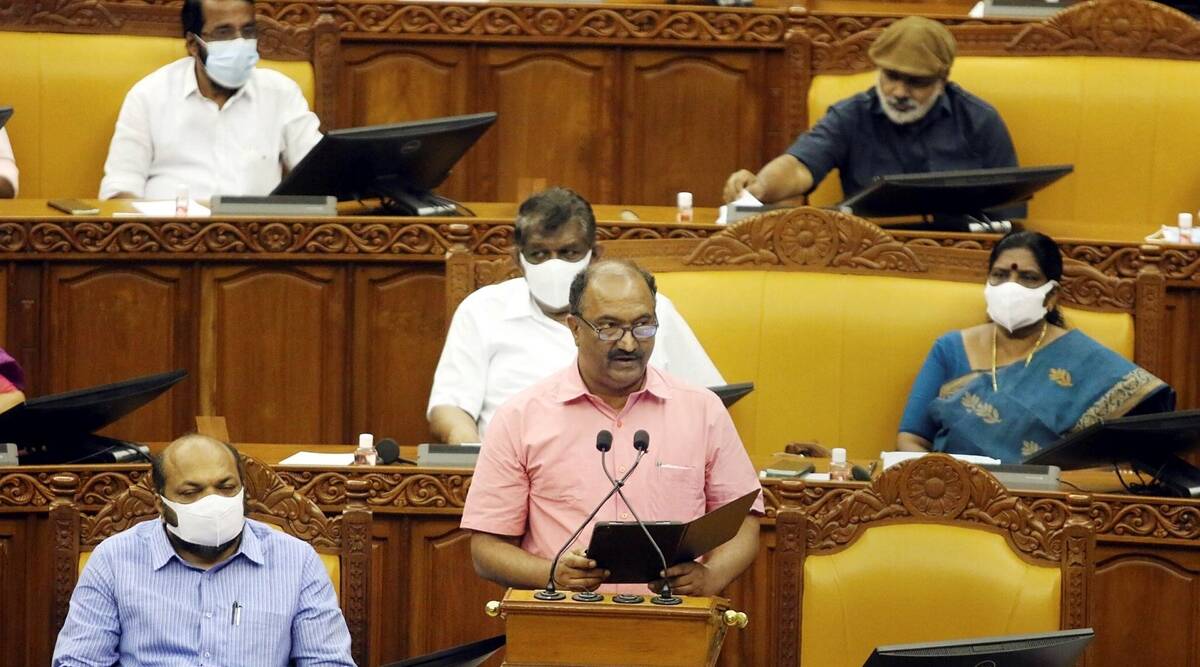 The first comprehensive budget of the second consecutive LDF government in Kerala was presented by Finance Minister KN Balagopal to the assembly on Friday. The budget for the financial year 2022-23 emphasizes the transformation of Kerala from a knowledge society into a knowledge economy.
The budget pays particular attention to boosting the knowledge economy, providing for four science parks, four IT corridors along the South-North National Highway, 20 micro IT parks and skill parks in each district to enable young entrepreneurs to start businesses. A medical technology innovation center, a Kerala genomic data center for healthcare and work-from-home projects for IT professionals and educated housewives were also proposed in the 2022 budget- 23. A total allocation of Rs 2,000 crore has been allocated for these programs.
In the budget, the startup mission gets Rs 90 crore; Rs 28 crore for an electronic hub; Rs 350 crore allocated for skill parks to be set up in all districts; Spending of Rs 127 crore for Kerala State IT Mission and Rs 26 crore announced for digital university.
In addition, Rs 250 crore has been announced for the development of state medical college facilities; Rs 100 crore for the Medical Innovation Lab; Rs 15 crore for graphene research; Rs 5 crore for the establishment of a center of excellence in microbiology research; Rs 50 crore announced for Institute of Virology and Rs 50 crore for Institute of Advanced Virology, Thiruvananthapuram to develop monoclonal antibodies and other antiviral products.
Translational research centers will be developed on university campuses in the higher education sector. Start-ups and incubation centers will be part of these centers. Along with this, modern courses will be designed and delivered with the help of existing departments.
The Finance Minister also pointed out that industrial mini-units with modern technical facilities and start-ups can be established alongside engineering colleges, polytechnics, ITIs, and schools of arts and sciences.
"Thanks to this, alongside their studies, students can participate in the economic and production process, acquire education and earn money. Educated people, including former students, can be associated with these companies. Many educational institutions around the world have similar employment and entrepreneurship centers. A pilot project is announced to start such centers in all 14 districts of Kerala," Balagopal said. The finance minister declared Rs 10 crore to NORKA for providing graduation for students who returned from Ukraine following the Russian-Ukrainian conflict.
The budget has also allocated a fair share for the development of other infrastructure, especially for transport, of which Rs 2,000 crore to acquire land for the K-rail project is the most significant. Rs 1,000 crore has been allocated by KIIFB for the outer ring road at Thiruvananthapuram; Rs 1,500 crore announced for TVM-Angamali MC road and Kollam-Chengota road; a 50 crore was advertised for rubberized roads; and Rs 200 crore for the development of 20 selected junctions in the state.
The budget set aside Rs 1,000 crore for KSRTC and Rs 150 crore for the Kochi Water Metro project. Rs 4.5 crore has been allocated for Idukki and Wayanad airstrips. The finance minister announced that 50% of the state's ferries would be converted to solar power as part of a project to reduce carbon emissions amid global climate change. A grant of Rs 15,000 has been announced to convert fossil fuel cars into electric cars.
The industries sector was allocated Rs 1,226 crore, including Rs 10 crore for multi-tiered industrial estates; Rs 20 crore to promote private industrial parks; and Rs 113 crore for Kerala State Industrial Development Corporation (KSIDC). The budget also allocated Rs 117 crore for the coir sector and Rs 16 crore for the Khadi sector.
The budget also allocated Rs 100 crore for the first phase of eradicating extreme poverty to support 64,000 families. Rs 735 crore has been set aside for the welfare of Scheduled Castes and Scheduled Tribes. The budget also allocated Rs 5 crore to the Rainbow welfare scheme for transgender people in the state.
Rs 851 crore has been set aside to boost the agricultural sector. Rs 76 crore has been announced for paddy support schemes, bringing the MSP to Rs 28.20 per kg.
Rs 500 crore has been allocated for rubber subsidy and Rs 73 crore for coconut promotion. The budget also allocated Rs 100 crore for micro-irrigation projects. Seven Agri-Tech Centers are to be set up in the state at a cost of Rs 175 crore, and the government would spend Rs 20 crore on a PPP model agricultural marketing company.
The allocated budget – Rs 260 crore for Kudumbashree, Rs 33 crore for Kerala Institute of Local Administration (KILA). Two hundred and twelve crore workdays would be created in the state under the MGNREGA program this year, the FM said in its speech. Rs 100 crore has been allocated for coastal protection and Rs 10 crore for setting up cold chain centers in the fisheries sector. The second Kuttanad package also received an allocation of Rs 140 crore.