Historical Society Open House to Feature Native American Storyteller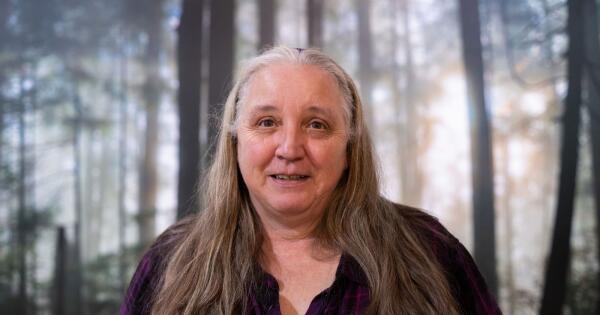 Posted: Jun 24, 2022 12:00 PM
On Sunday, June 26, at the Matthew Curtiss House, 44 Main Street, the Newtown Historical Society will welcome visitors to an open house featuring Native American stories from Darlene Kascak, educational coordinator at the Institute for American Indian Studies in Washington (Conn. ). Kascak is a resident of Newtown and a member of the Schaghticoke Tribal Nation.
The Schaghticoke Tribe has been recognized by the state for over 300 years. Its reservation, granted in 1736 by the General Assembly of the Colony of Connecticut, is one of the oldest in the United States. The land covers approximately 400 acres between the west bank of the Housatonic River and New York State. The Appalachian Trail passes through the scenic preserve near the historic Schaghticoke Rattlesnake Den.
Kascak will have a table of artifacts and furs to give visitors the opportunity to learn about the indigenous people who lived in the area. She is a gifted storyteller who speaks to audiences of all ages.
"I especially enjoy sparking the imaginations of young people as they discover how Native Americans lived and evolved over the centuries," she said.
The open house will take place from 12 p.m. to 4 p.m., with storytelling sessions at 1 p.m. and 3 p.m.
No entry fee is required for this event, but donations are always appreciated to help the historical society organize community events like this, as well as maintain the historic house which serves as NHS headquarters and living history museum.
Per CDC guidelines, masks are no longer required but will be available for visitors who feel more comfortable wearing one.
Reservations are not taken for historical society events, but additional information can be found at NewtownHistory.org.
Darlene Kascak, Newtown resident and member of the Schaghticoke Tribal Nation, is set to be the special guest when the Newtown Historical Society hosts its next open house, scheduled for Sunday afternoon. —photo courtesy of Newtown Historical Society