Gulu Gulu Review – Fun in Pieces! Tamil film, music reviews and news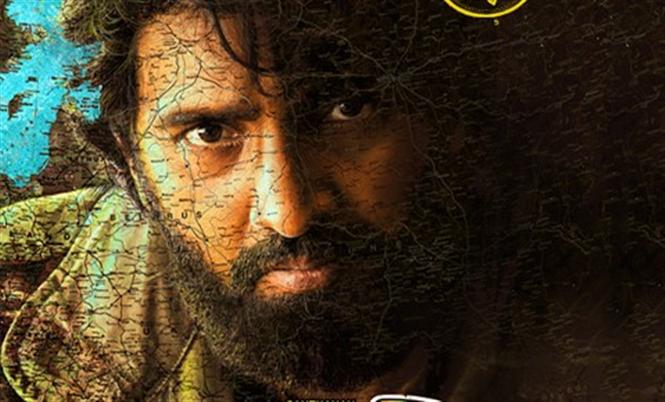 Gulu Gulu – Fun in Pieces
Ashwin Ram
---
Gulu Gulu is a dark comedy starring Santhanam in the lead role. The film is directed by Rathnakumar of Meyaadha Maan and Aadai celebrity. And the music is written by Santhosh Narayanan.
Premise
---
Santhanam is a travel addict who was actually born into the tribal community. He has a trick if someone asks him for help, he would even knock the roof off. He's involved in three incidents that intertwine for something big in the end.
Writing / Directing
---
Santhanam's character is very well written, although mostly subtle, his backstory and the way his natural attitude is tied to the present is captured perfectly. It gets a crestfallen and credibly executed mass scene in the initial stage, also smartly continued without being a namesake hero elevation sequence. However, its flashback narration would have been in live action instead of animated form, obviously due to unfortunate budget constraints. Santhanam has very minimal dialogue in the movie, it wouldn't have been a problem if there was enough humor in the movie, done by the other artists. But the lack of comedy is the main reason the engagement is on and off. Secondary characters are half-baked and not memorable enough. The storyline is in the familiar black comedy zone, following the treatment of what this genre usually does. The scenario is a literal example of a mixed bag. Some sequences seem to be strong in paper, but not friendly enough when translating to cinematic format. Some average plot points are nicely enhanced onscreen by the artist's performances. In both halves, some parts are quite enjoyable and some are very boring. There are a bunch of quirky ideas that instantly excite like moments but end up as flat scenes without adding precious situations to highlight them. But absolutely no complaints with the climax, the last fifteen minutes were like a roller coaster ride with things coming together beautifully and exploding, had that Sundar. C final flavor.
Performances
---
This would have probably been the toughest movie for Santhanam, controlling his mouth to the max, even his body language was very simplistic. But he did a really good job, with a realistic presence throughout. Good to see Pradeep Rawat from Ghajini fame after a long time, he played the role of the ruthless villain well. There are countless other artists who shine at one or two points, but simply exist without doing much.
Technicalities
---
It's a powerful film in terms of many technical aspects. But the music and editing are not part of it, mediocre work by Santhosh Narayanan. Follows its typical song patterns and its background score could have been more varied. The film could be cut by 20 minutes easily, cutting a few annoying bunches, the attempt to violate the angle in the second half is pointless. Also, some scenes seemed to take a very long time. Sleek camera work, beautiful frames and rich color tones, the Aadai combo hits in terms of delivering attractive visuals. Excellent sound effects and mixing, a very lively sound depending on the situation and the clarity is excellent too.
Conclusion
---
A dark comedy that had the potential to evolve as an entertaining experience turned out to be a lackluster release due to an uneven storyline. The freshness of some ideas is not fully converted to the screen.
Rating – 2.5/5