Economically independent women will uplift society: Telangana Guv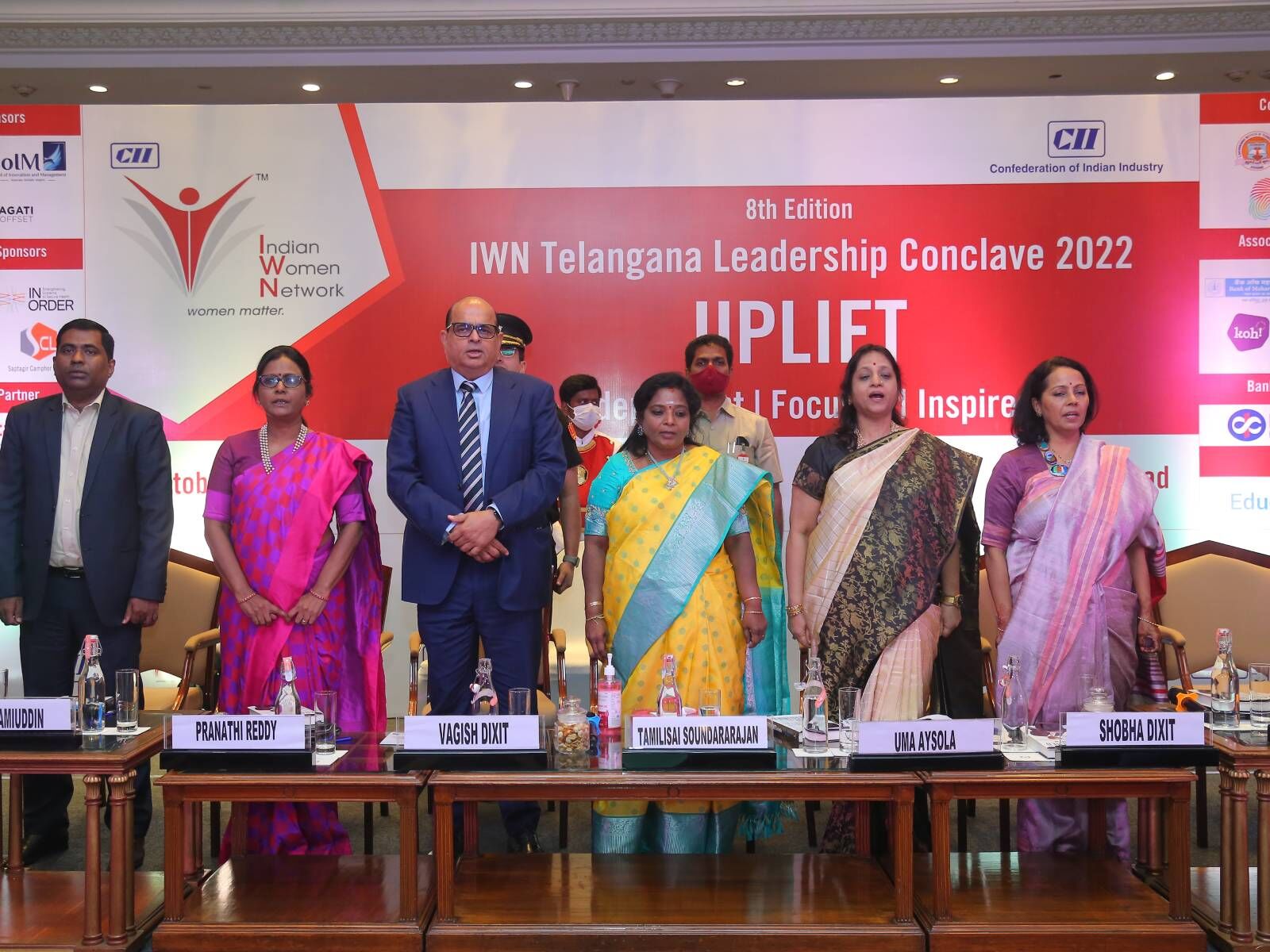 Hyderabad: The Indian Women Network (IWN), a women's initiative of the Confederation of Indian Industry (CII), organized the CII-IWN Telangana Annual Leadership Conclave 2022 in Hyderabad on Friday. 'Uplift – Independent | Concentrate | Inspired' was the theme of the conclave.
Addressing the audience at the conference, , from Telangana and Lt Governor of Pondicherry, said, "Women are natural leaders and need to change the thought process to change the mindset of society, Parents need to empower girls, especially in rural or tribal areas.A self-empowered woman will become economically independent and uplift the family and society.We need to build girls' confidence from an early age so that they become naturally powerful.
The governor continued: "Women have to decide what they want to do and have to be emotionally balanced. The family must understand and support women's priorities. She also mentioned that business people should think about how to empower oppressed people and give them support. "If a woman is happy, the whole family would be happy," she added.
Chairman of Vagish Dixit, CII Telangana and Managing Director of Alpla India Pvt Ltd, said: "Organizations must constantly ask themselves if they are doing enough to create a fair workplace for women. Achieving gender equality requires the commitment of all stakeholders, including CII's Indian Women's Network works tirelessly to uplift women in the workplace through various interventions such as mentorship program, conferences and regular workshops, etc.
Dr A Pranathi Reddy, Clinical Director – Obstetrician and Gynecologist, Rainbow Hospital for Women and Children said: "Women are very good multi-taskers and pay attention to most tasks except financial matters. Often, they may not have enough time or do not do enough research and leave tasks to other family members Women need to map their long and short term financial needs at a young age keeping goals such such as education, marriage, personal property.
Shobha Dixit, IWN Southern Region President, said, "Financial goal setting gives clear goals to achieve and plan for, aligning income, investments, and expenses with the desired outcome. As circumstances can change dramatically throughout life, it is essential to review and update goals Advances in technology provide opportunities Pervasive use of social media amplifies women's voices Technology makes entrepreneurship more accessible, enabling women to start and maintain their own successful businesses.
Dr. Uma Aysola, President, IWN Telangana, said: Despite growing global efforts, women's financial inclusion has made little progress over the past decade. Women continue to face increased financial exclusion and vulnerability, with shocks like the Covid-19 pandemic threatening to undo some of the gains made so far. Financial inclusion can have transformative effects for women. Financial inclusion is about empowering women to increase their financial autonomy, bargaining power and self-esteem, while reducing their exposure to risk. It's about improving women's livelihoods and building a more equitable and sustainable future for all."