'Can't have a society like this': SC denies bail for 2020 Bengaluru riots charged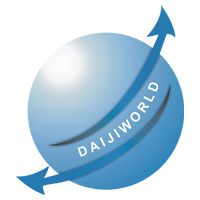 New Delhi, February 28 (IANS): The Supreme Court on Monday refused to hear bail applications for a retired engineer and others, including members of the Indian Social Democratic Party and the Indian People's Front, charged under Unlawful Activities (Prevention) Act (UAPA), for their alleged involvement in the 2020 Bengaluru Riots.
Lead attorney Sidharth Luthra, representing 68-year-old retired engineer Mohammed Kaleem Ahmed, told a bench of judges Dinesh Maheshwari and Vikram Nath that his client was not named in the original FIR but had been charged after the National Investigation Agency (NIA) took over the investigation. Luthra added that he had already been in custody for 14 months and pointed out that there were 154 witnesses in the case.
The bench said it had reviewed the details of the case and pointed out that the High Court had passed a detailed order. He added that there were charges under the UAPA, as well as other criminal provisions.
Luthra argued that his client was charged under UAPA for setting fire to a vehicle and was named by a police officer because his pharmaceutical store was nearby.
After hearing arguments on the matter, the bench said the lawsuit was still ongoing and it was not inclined to award relief to Ahmed and others. He refused to interfere with the order of the Karnataka High Court, which denied their request for bail.
"We can't have a company like this," the bench said, adding that public property was damaged and there was also a UAPA charge.
Lawyer Gaurav Agrawal, representing other defendants, argued that his clients had been in jail for 16 months and added that the UAPA had been invoked against them for allegedly burning bicycles.
In August 2020, violence took place in Bangalore, where four people lost their lives.
Offenses were recorded under the UAPA, IPC, as well as the Karnataka Destruction and Loss Prevention Act 1981 and the Castes and Tribes Act 1989 listed (atrocity prevention).