Calcutta: civil society, tribes protest and demand the cancellation of coal mines in Deucha-Panchami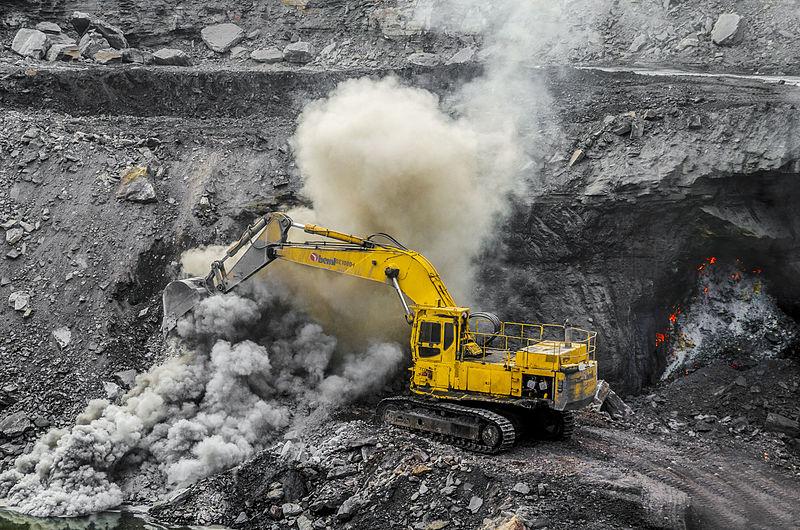 Calcutta: civil society, tribes protest and demand the cancellation of coal mines in Deucha-Panchami
Protesters demanding the cancellation of the Deucha Pachami coal mining project alleged that the government was illegally occupying the land.

Representative image. Image Courtesy: Wikimedia Commons

Nagarik Samanway Manch, a civic organization, staged a protest on Wednesday demanding the immediate cancellation of the West Bengal government's proposed coal mining project in Deucha-Panchami. With this demand, civil society members marched from Sealdah to Kolkata Municipality.
Hundreds of Deucha Panchami tribals also participated in this protest. At the rally, they held up slogans saying – "Stop the Deucha Pachami coal mine, get the companies out of our forest lands."
Civil society members have alleged that Chief Minister Mamata Banerjee has said at several public rallies that he respects all communities, including tribes. However, during Banerjee's tenure, members of tribal communities were neglected and disenfranchised.
On Wednesday, Nagarik Manch marched with this complaint against the government. They protested by playing a Dhamsa Madal in front of the Kolkata Municipal Corporation.
Their main allegation is that the government is illegally occupying land and forests in the name of coal mining, and that ownership of all that land passes into the hands of industrialists like Adanis. They said that ordinary people do not want this possession and that the government should do what the citizens want.
After the march ended, the agitators staged a rally. West Bengal Adivasi leader Adhikar Manch, Debalena Hembram, tribal chief Lakshikant Hansda, Nagarika Sahandya Manch member Anisur Rahman, lawyer Shamim Ahmed and others spoke at the rally. Ratan Hembram, Jaba Murmu, Kokila Murmu and others from Deucha Panchami also spoke.
The leaders' opening speech at the rally was that even after 75 years of independence, many marginalized people, including Scheduled Tribes, the country's oldest inhabitants, still lead subjugated lives. They have to repeatedly fight for the rights to water, forests and land across the state and country. Although the Constitution includes various laws on their rights, they do not benefit from these laws.
Leaders complain that although the government has started extracting coal from the mine, there has been no environmental impact assessment or public hearing for the project so far. Most tribals said they have not yet received compensation.
The Deucha-Panchami-Dewanganj-Harinsinga coal block is the second largest coal block in the world and the largest in India. Estimates show that around 20,000 people will be displaced due to the project.
Besides opposing the coal mining project on Deutcha Panchami, the Nagrik Samanway Manch also protested against corruption in the appointment of teachers and the murder of student leader Anish Khan.
Courtesy: Newsclick